...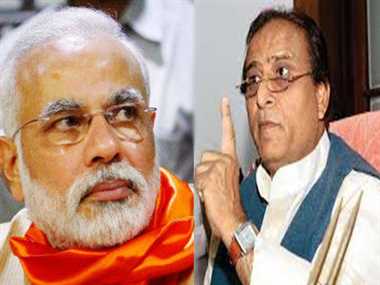 Lucknow, Oct 5 (IANS)
Uttar Pradesh Urban Development Minister Mohd Azam Khan has lashed out at Gujarat Chief Minister Narendra Modi for his comments that he preferred toilets to temples.
The minister said in the temple town of Faizabad late Friday that it was unfortunate that people who razed the Babri mosque in Ayodhya in 1992 were talking about toilets.
"It is rather unfortunate that sentiments attached to religion and prayers are being scoffed at in such a manner," he told reporters.
"This is nothing but a reflection of the mentality such people have," he said, referring to Modi's comment in New Delhi that he preferred "sauchalaya to devalayas".
(Courtsy

By
Indo Asian News Servi
ce
)
...