...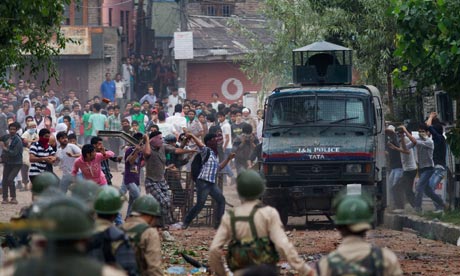 T
oday, there are many reasons for common man to feel unhappy and frustrated. Inspite of such conditions , people try to remain tolerant and quiet to the extent possible. They express their grievances and complaints in various forums available to them including through media. But, the sad fact is that the government machinery
(ministers and bureaucrats) largely ignore such complaints and seldom respond to them, leaving the people high and dry.
Under the circumstances, there is growing feeling that the governments would respond only to mass demonstrations and violent protests and without resorting to such form of protests, it would not any more be possible for the people to redress even their minor grievances.
It is well known that in Tamil Nadu, people are very unhappy about the rapid spread of liquor habit and increasing number of liquor addicts in various age groups and across different economic levels. Several tasmac shops have been set up near schools and colleges, near places of worship and in residential areas. Women and children feel extremely insecured as the liquor addicts roam everywhere and indulge in unsavoury behaviour in public. Hundreds of complaints from all over Tamil Nadu have been made to the authorities, demanding that the tasmac shops should be removed from such places. But, in several cases , an unresponsive government remain as if it has not heard such demands at all . Then, the only option left for the people is to come out on streets and voice their protests. As even peaceful protests do not any more get response from authorities, there is no alternative for people other than blocking the road and obstructing the traffic to draw the attention of the government. On many occasions, such protests are met by lathi charge by the police , which even creates greater anger.
Many other instances can be readily cited and now public protests even on many trivial issues such as drainage block, non supply of drinking water, frequent unscheduled power interruptions, voltage fluctuations etc. have become the order of the day. Obviously, the people are losing the faith that the government would listen to fair demands and would try to solve the people's problems in quick time in the absence of such public protests.
What is at stake is the credibility of the government . The finger has to be pointed out at those in authority , for their inability or unwillingness to conduct themselves and their administration, in a way that would meet the expectations of the common man.
Gone are the days when representations and petitions from people would be studied and acted upon and suitable response would be sent . Now, what is happening is a routine letter of acknowledgement and rarely anything happen beyond that in most cases. People who have experienced rule by Kamaraj and Rajaji know the difference.
It is increasingly being heard that even if one would submit petition under RTI Act, replies are not received within stipulated time and sometimes evasive replies are given , forcing the petitioners to send repeated reminders. On many occasions, the petitioners become tired and give up.
It is high time that the ministers and bureaucrats as well as the officials in the lower level should realise that their continued indifference to the people's genuine grievances is spreading an atmosphere of restlessness and culture of agitation. This is not a good sign for a healthy and peaceful society. If such conditions would continue, everyone would suffer and politicians would find that gun wielding police men will not be adequate to protect them.
Nandini Voice For The Deprived
M 60/1, 4th Cross Street,
...